Peter Kerre has been deeply involved in humanitarian, advocacy and rights campaigns over the last decade in the USA. He is a human rights ( as well as political rights) campaigner for not only causes both in the diaspora ( US) and Africa, but for global causes in general. Majority of these were happening behind the scenes as he says, " I prefer to move in silence". He played significant contributions to causes such as the Darfur Peace rallies in Minneapolis and the Egyptian freedom rallies at The UN in New York. In the year 2011, some of the campaigns he was involved became too big to remain behind scenes and you can read about them below. Peter also travels giving lectures/talks on advocacy, rights, as well as use of Social Media in various campaigns such as Disaster Recovery e.t.c. To book Peter for a speaking engagement, feel free to e-mail pkerre (at) gmail.com
AWARDS
*2011 ' Spirit Of The Moran' Award- African Awards, USA ( http://africanawards.com)
* 2011 'Peace Initiative' Award- Jamhuri Awards
*2011-2012 University of Minnesota Institute For Advanced Study Affiliate
AFRICA HUMANITARIAN WORK
Back in Africa, he has been involved with the Hiphop4Africa initiative on a project called 'Operation Chocolate Bars' to try and help underprivileged youth from Kibera slums empower themselves socio-politically and economically via use of arts and entertainment. You can read more about this initiative on the Hiphop4Africa.Org website
VIRAL ATTENTION
Peter's 'behind the scenes' humanitarian efforts would take a major change in 2011 as a couple of big initiatives he was involved in brought his humanitarian and activism work to the spotlight. In March he led fellow Kenyans in organizing a peaceful protest outside The United Nations to rally for justice for victims of the 2007-2008 post election violence in Kenya. This gained media attention worldwide but would be nothing compared to the relief efforts associated with the May 22nd Tornado disaster in Minneapolis.

He used social media to create plattforms that provided effective help to assist thousands and this received widespread attention, making him a local hero. Some major acheivments included a Super Saturday donation drive that raised 14,000 pounds of product in a mere 12 hours. He also brought Hiphop legend KRS One and artists Slum Village to Minneapolis to meet community and perform a benefit show.
Below are related video links and clips showing some of the great work he did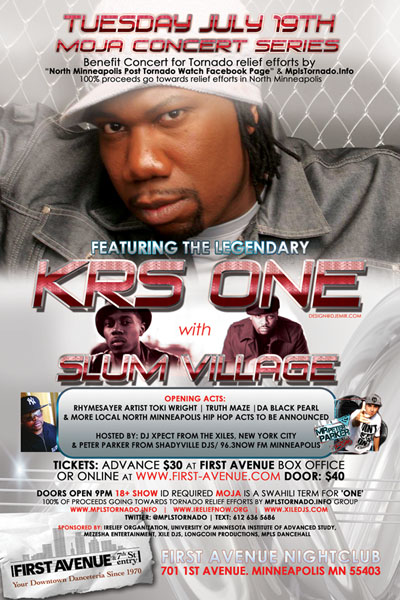 Star Tribune- 
Hiphop Legend KRS One to visit tornado stricken residents of Minneapolis and perform benefit concert
EAST AFRICA FAMINE RELIEF EFFORTS
Peter put together a peaceful rally in the heart of Times Square, New York City to help bring more awareness to the plight of the millions facing death by starvation. This rally brought out a diverse crowd from different backgrounds, religious denominations e.t.c. to all share the same voice and call for help in the crisis. At the rally, hundreds of leaflets were distributed to passers by, giving them more information on the plight and major relief agencies on the ground they could donate to. Via his iRelief Organization, Peter also put together an initiative called 'Project Maisha' (
http://projectmaisha.org
)in conjunction with UNICEF to help them raise funds for their ground efforts in the region. While no official tally of amounts donated was taken, this initiative drove thousands through social media campaigns to go donate directly via the UNICEF site.
Peter also expressed intent to partake in a Million Dollar Walk (
 http://milliondollarwalk.ne
t ) to raise funds for the famine victims by trekking from the Somali/Kenyan border to Daadab refugee camp. This initiative is currently on hold due to the state of war at the border but will resume once the area is safer. In the meantime, his focus has been on putting together a proposal for a Turkana Canal Irrigation scheme with his Harvard University classmates